Beauty Tea
Regular price
Sale price
$16.00 USD
Unit price
per
We consider skincare to be very holistic - that means that we obviously care about what you put onto your skin but we also care about what you put into your body. 
We collaborated with Kristin Sherritt, the founder, owner and master tea blender of the local fav, Secret Garden Herb Shop. Kristin started Secret garden in 2004 where she strived to highlight the the enormous health benefit of working with tea, herbs and spices as a daily self-care practice.
We knew we wanted a holistic aspect to our skincare line and by working with Kristin, we are able to bring you this Gotu Kola | Moringa Tea that will supplement your skincare routine.
We chose to blend a hydrating, caffeine tea with botanicals that will provide your body with skin benefitting constituents. This tea is minty, fresh + soothing with a hint of lavender flowers.
Tin makes about 10 cups of tea. Refill bag will fill your tin about 2 times.
vegan - cruelty free - 0.5oz
DISCLAIMER: Do not use if allergic. A skin patch test is always recommended prior to use. Gotu Kola belongs to the same order (Apiales) of plants as celery, carrot + parsley. Moringa belongs to the same order (Brassicales) as mustard, cabbage, caper + papaya. Consult your doctor prior to use if you have allergies or concerns.
Ingredients

Ingredients: Mentha viridis (Spearmint) Leaf, Moringa Oleifera (Moringa) Leaf, Centella Asiatica (Gotu Kola) Leaf, Mentha piperita (Peppermint), Eucalyptus Globulus (Eucalyptus) Leaf, Lavandula angustifolia (Lavender) Flower, Rosmarinus officinalis (Rosemary) Leaf

Key Features:

Spearmint - a light, refreshing minty aroma and flavor. Supports digestion, reduces inflammation and helps with blemish control

Moringa- can help with your skins appearance from complexion to fine lines to the occasional blemish; rich in vitamin C + A

Gotu Kola- rich in vitamin C and vitamin A which are known for giving your skin elasticity, antioxidants and a healthy glow

Peppermint - Vitamin E and D increase cell turnover for glowing skin and can help manage oil production

Eucalyptus - a cooling and refreshing aroma. Contains flavonoids and tannins giving it antioxidant power and can help reduce inflammation  

Lavender - calming and relaxing to the mind and body. Can soothe irritated or inflamed skin

Rosemary - an herbal and fresh aroma and flavor. Packed with antioxidants and phenolic compounds to help manage inflammation
How It Tastes

floral notes of dried lavender beautifully balanced by refreshing mint
Share
blended by The Secret Garden

small batches made in California
How To Enjoy
1. Place 1-2tsp of tea into tea ball + place into empty mug
2. Heat water in kettle to desired temperature + pour into mug
3. Let steep 5 minutes + enjoy
TIP: compost your tea leaves after steeping or toss into your green waste bin (depending on your local laws)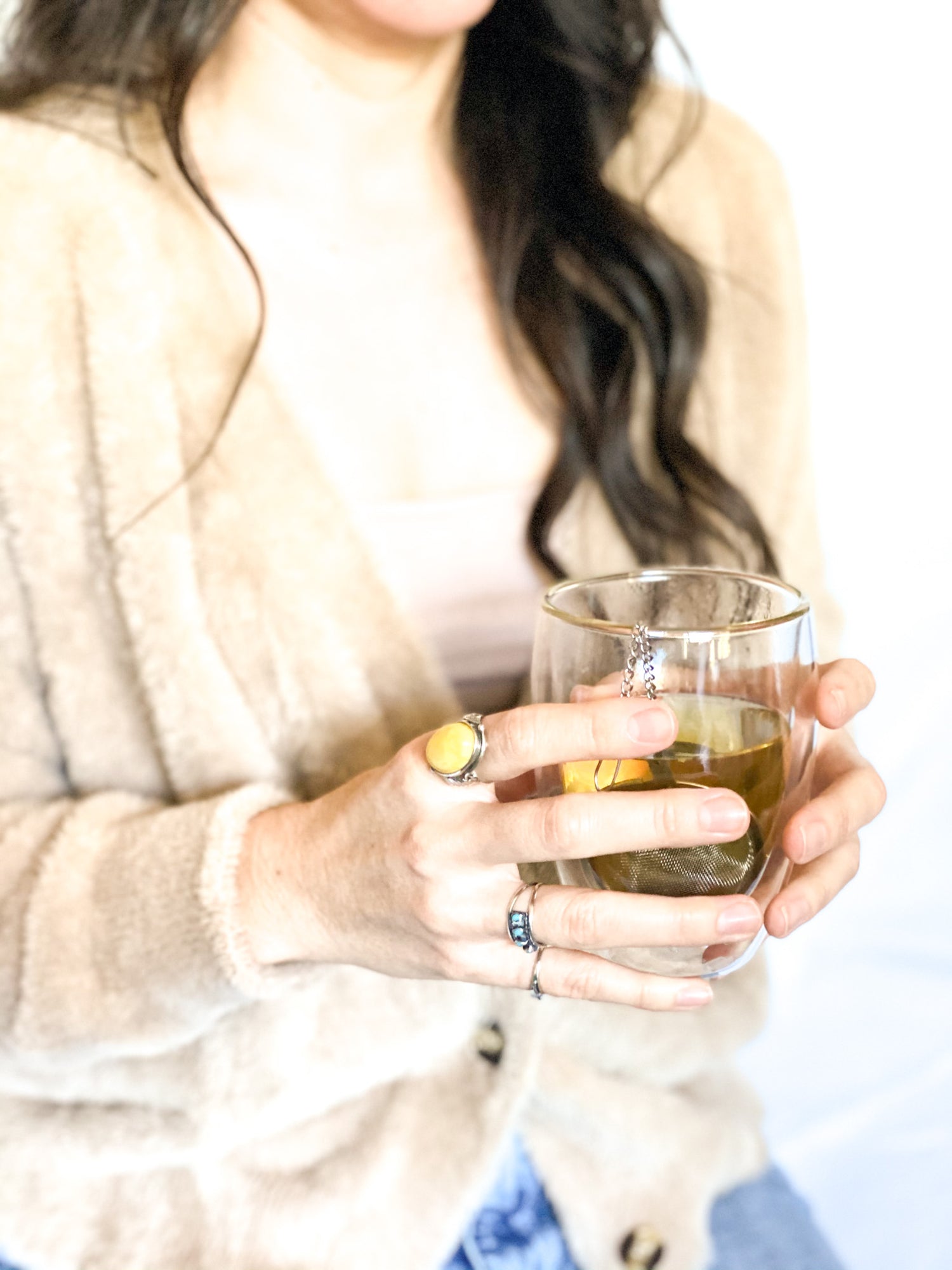 Soothing + Yummy
"So soothing and yummy. Love supporting my skin this way." - Dominique F.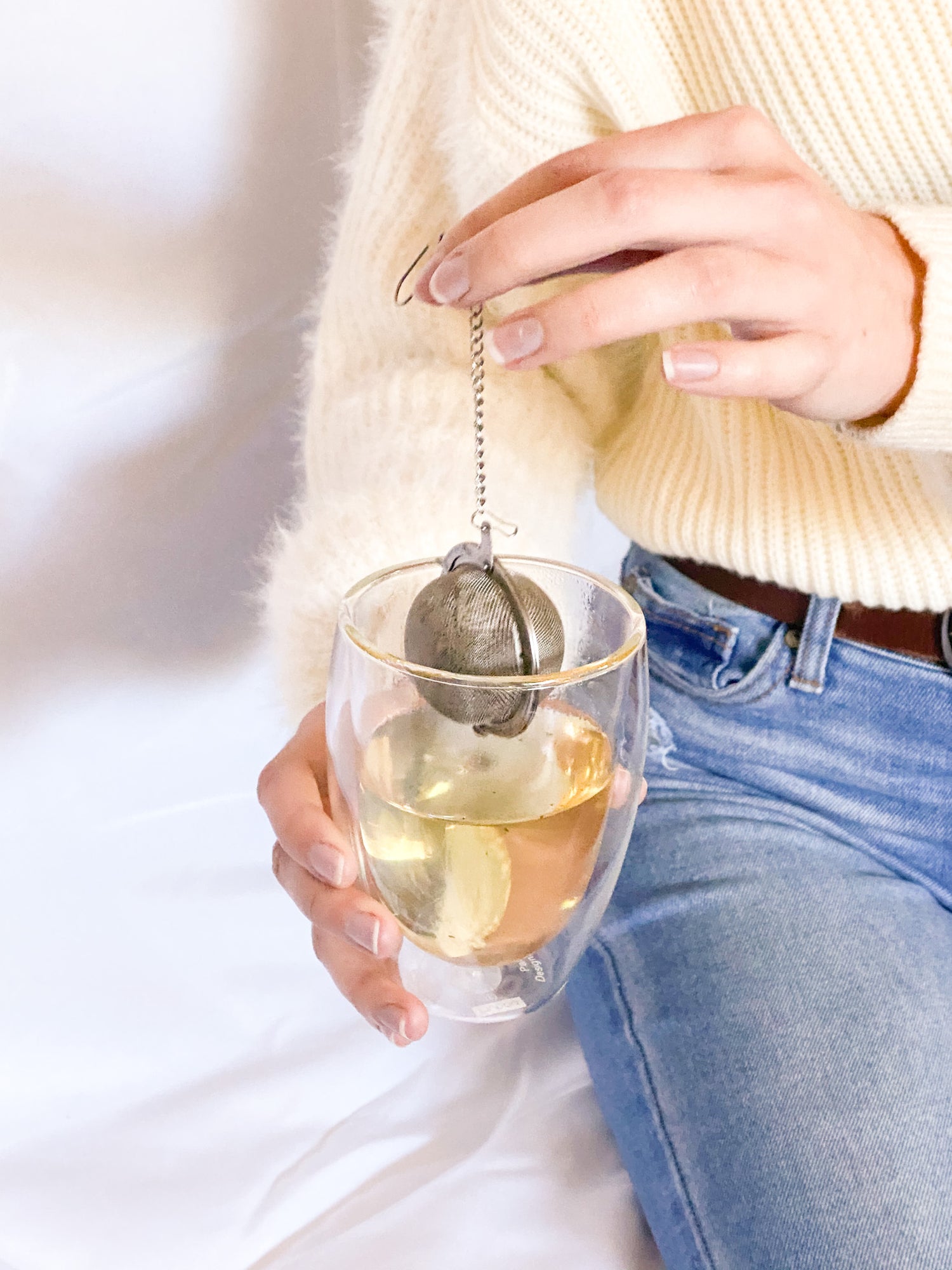 Daily Routine
"I love this tea! It's part of my daily routine!" - Valerie
Similar Products
Regular price

From $35.00 USD

Regular price

Sale price

From $35.00 USD

Unit price

per

Regular price

$121.00 USD

Regular price

$133.00 USD

Sale price

$121.00 USD

Unit price

per